For several years this global giant with a down-to-earth ethos, have hit the road to Bar & Restaurant Expo's where over 11,000 bar and restaurant professionals can meet, listen, and sample the newest innovations. 

As Bar & Restaurant Expo veterans, Diageo leverages a high impact 20×30 booth right at the show floor entrance where they interact and sample some of their newest innovations with bar and restaurant professionals.  With a colorful and captivating display, they served their ready to drink Cîroc Spritz offerings, Cîroc Summer Citrus, Smirnoff Pink Lemonade, Smirnoff Peach Lemonade, Captain Morgan Cherry Vanilla, ready to drink Crown Royal canned cocktails, and Bulleit Old Fashioned and Manhattan Ready to Drink cocktails.  Over 20,000 samples were served, and bar and restaurant professionals were interacted with. Diageo had priceless feedback from key bar and restaurant decision makers and influencers.  The feedback will be used to support sales and marketing efforts.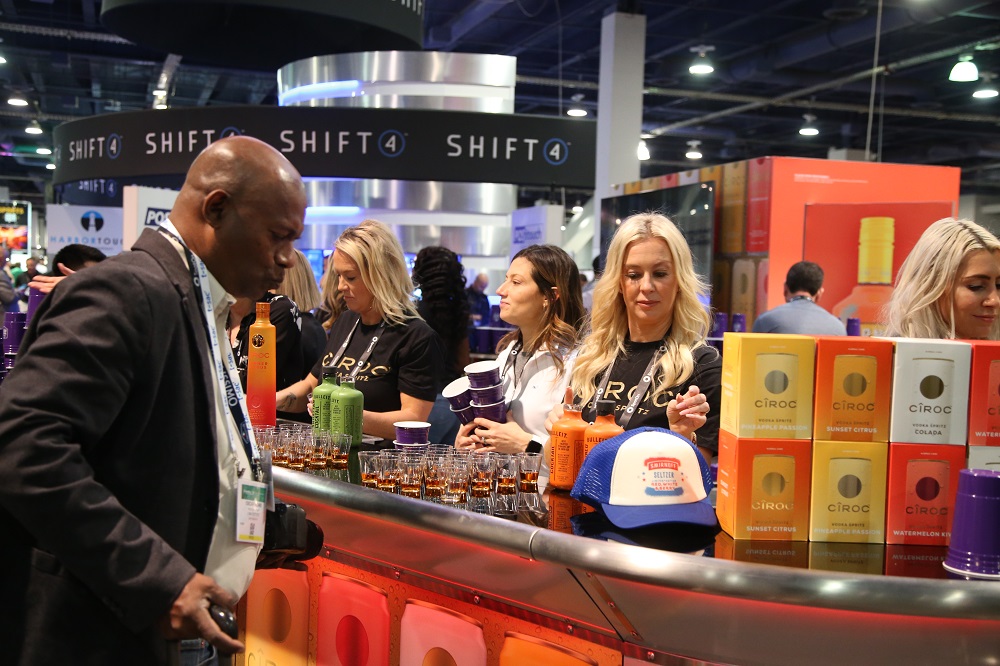 The live feedback at the Bar & Restaurant Expo was fantastic and allowed for over 20,000 sampling opportunities.
We had wonderful conversations with bar and restaurant professionals who wanted to learn more about current and new offerings and how we planned to support the launches of these new innovations.
Kevin Cleary
Senior Manager of Commercial Innovation
Diageo