"Experience" means more to the hospitality industry than most. A good guest experience brings return customers and public reviews can leave a long lasting impression, good or bad.
That's why Beekeeper, a company focused on making workplace communications simple, turned to Hotel Management. They wanted to get in front of key decision makers in the hospitality market to understand the technology barriers hotels face when connecting people and operational systems.
of their top prospects attended
new "sales ready" clients
Hotel Management hosted an exclusive Executive Roundtable discussion for Beekeeper — a setting where discovery happened. They gathered Beekeeper's top hotel prospects and had honest conversations about new and legacy technology challenges. By discovering their needs, Beekeeper was able to educate them on how their mobile app could optimize employee relations and ultimately help them provide the best guest relations possible. On top of that, they walked away with a great story published on Hotel Management which gave them social equity that continues to multiply!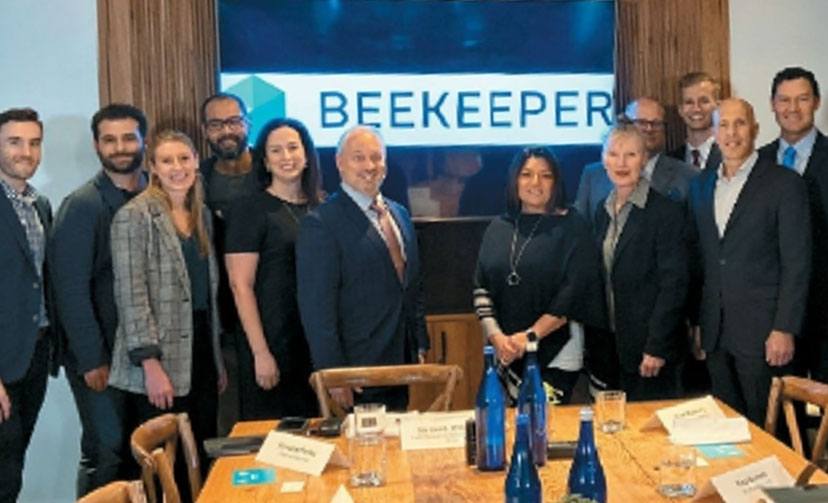 This was a game changer for our business.
We were so grateful Hotel Management brought the right people together in a roundtable setting. We got a clear understanding of their technology needs and adoption rates and learned how important seamless integration and support is. Large and small hotel franchises operate differently, but they have similar issues and challenges when it comes to workplace communications. We walked away as a credible solution and have continued to build on our new business relationships."
Austin Sandmeyers
Marketing Manager, North America
Beekeeper